10 Awesome and Legit Ways To Make Money Online
This post contains affiliate links, which means I may receive a small commission, at no extra cost to you, when you make a purchase. Please, read my affiliate disclaimer for more details
Has the thought of making money online crossed your mind at any given time?
Do you want to make that extra cash from doing online businesses from anywhere around the world?
Well, if that's what you want then you are in the right place as I am about to explain to you how easily you can succeed in this venture.
And that is not all, by the end of this guide, you will be able to wisely select the business of your choice based on your skills and preferences.
Just stay with me to learn more.
To start with, lets first look at some of the ways you can make money online;
Affiliate marketing
Teach English online
E-commerce/dropshipping
Flipping websites
Free-lance writing
Become a Pinterest VA
Transcribing
Captioner
Online tutor
PowerPoint presentation designer
Do you know you can also make money by just selling your photos online? How cool and easy is that?
This just explains that there are many more activities you could engage in online and get legit cash.
1.AFFILIATE MARKETING
Affiliate marketing basically entails marketing of goods and services for a company which pays you in commission depending on the number of customers or visitors you attract.
Doing this is simpler so if you have a huge online audience.
Why am I saying this?
All you have to do is come up with a search for a product that you know or have ever used then approach companies and offer your proposal.
You can start by being an amazon affiliate as it's not only free but also easy to join and use.
If you have a blog, all you have to do is insert links that prompt customers to click and buy the product from amazon and in turn, you get a fee per click.
You can make as much as $100 in a day as a beginner which equates to $3,000 in a month
John Crestani has a free webinar where he goes into detail about affiliate marketing and his proven success. Check out his Free Webinar Now
John Crestani has gone ahead and created a digital workbook; Work-At-Home Secrets & Scam
This is a digital workbook to help you figure out what home-based business opportunities are available, and includes exercises and additional resources to help you create your home-based side income.
Download the workbook for $1 dollar here
Quick ways to make money
1. Vindale Research. This site offers quick surveys with very competitive rates of pay. 
2. Survey Junkie. This is one of the most established paid survey sites. We love them! 
3. InboxDollars. If you want to make some quick cash watching ads, playing games or completing paid surveys you might like InboxDollars.
2. TEACH ENGLISH ONLINE
English might seem such an easy language but did you know there are some countries where English is considered foreign?
Take for instance China, most of its population is not conversant with English.
That's why you can use several English teaching sites available to make cash out of teaching the language.
Some of the sites are not limited to;
Go overseas
Total ESL
ESL base
Teach away
Reach to Teach
ESL teacher board
Go abroad
Teaching is normally paid as per the hours you work. You can earn anywhere from $280 to $1400 per month depending on the hours you work.
Where Can You Find English Teaching Jobs Online?
Vipkid
Pay: Up to $22/hour
Requirements:
You'll need a Bachelor's degree – VIPKid doesn't require TEFL experience or qualifications(though it doesn't hurt to have one).
As an English teacher for Magic Ears, you will be provided all training, support, and curriculum.
Make $18 – $26 per hour. This is a higher base pay than any other online English teaching company
3. E-COMMERCE/DROPSHIPPING
Dropshipping refers to a retail e-commerce process in which products being sold are directly delivered to the customer from a third party other than the retailer.
In simpler terms, the retailer gets the product shipped to you directly from a supplier of the product.
I hope you are getting what I am explaining.
How do I dropship? You might be wondering.
Well, It's simple. Take for instance Shopify and Bigcommerce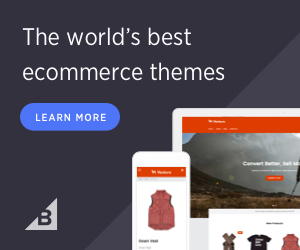 All you have to do is set up your Shopify dropshipping website after carefully studying the market and settling on your preferred products.
Not forgetting that you can earn as much as $10,000 per month with some making $3000 or more in a day.
4. FLIPPING WEBSITES
People make legit money just by website flipping.
The question remains, what do we mean by website flipping?
This entails buying a website, renovating it, and later selling the renewed website. You can otherwise choose to build your website from scratch then sell it at a profit.
By renovating, you can for instance increase traffic to the website and sell it at a profitable cost.
You can buy or sell your website on platforms such as Flippa, website broker, BizBuySell, we sell your site, empire flippers just to mention a few.
With just $100 you can kick off your website flipping business which might earn you as much as $30,000 per month.
All you have to do is make your website more valuable, build great content, increase engagement, and many more features that might be attractive to your prospective buyer.
5. FREELANCE WRITING
Freelance writing entails creating written content for different platforms such as blog posts, websites, eBooks among others and getting paid as per the quantity of the assignments.
In short, you are self-employed.
Freelance writing has gained popularity worldwide and it's one of the best jobs to do from the comfort of your home.
Depending on your preference, you have a choice to either be an article writer or an academic writer.
I will not lie to you, both pay well.
But this is what most writers won't tell you. The amount of money you earn depends on your hard work.
Less hard work can make you earn as little as $50 a month but with an organized work plan and timing, you can earn a six-figure in a month!
To get started, all you have to do is create an account either with Fiverr, Upwork, Craigslist, freelancer.com, iwriter just to mention a few.
Some sites such as Upwork require bidding but others like iwriter have no bidding making it much easier for many beginners to kick off their writing career.
6. BECOME A PINTEREST VA
A Pinterest virtual assistant (VA) refers to a person whose main job is to increase or rather grow the online presence of different online-based business persons such as bloggers, entrepreneurs, creatives among others.
If you are proficient in Canva Photoshop and design, then you should consider venturing into becoming a Pinterest VA.
Why?
As a Pinterest VA, most of the tasks entail designing and so a good background knowledge on these two would be of great advantage.
Some of the tasks that Pinterest VA work on include;
Creating pins
Scheduling pins
Updating Pinterest portfolios
Grow online following
Brand styling
Advising on the best keywords to use in order to generate traffic or be ranked first in search engines. (SEO)
If you decide to take this job as your part-time work, you can earn as much as $500 -1000 per week.
Alternatively, working as a full-timer can earn you $3600+ in a month.
You can start off with this FREE Pinterest VA Prep Book and start practicing in your spare time. But, there's a lot more to becoming a Virtual Assistant and you'll have to figure it out on your own without proper guidance.
So, I HIGHLY RECOMMEND you enroll for the PVA course waitlist and learn from the gurus.
If you take action, you'll see a huge return on the investment of your time and resources.
Example of client testimonial: Meet Suzie! Suzie became a Pinterest virtual assistant because she wanted to boost her family's income. She made her investment back with her very first client and…Became fully booked within SIX MONTHS!
Check out more student testimonials here!!
7.TRANSCRIPTION
This is one of the easiest online jobs and can be done with anyone.
Transcribing only requires good listening and typing skills.
So, what do we mean by transcribing?
It refers to the act of converting audio or video into a written or rather a printable format.
You will only need reliable internet and laptop to make your money out of transcribing.
What happens is that you are given an assignment (An audio or video be it a speech or interview) and you are required to listen as you write down what you hear. How simple!
You can get transcription jobs from online platforms such as Upwork, Go transcript, rev, scribie, speechpad, Transcribe me, casting words among many others.
You will be paid as per the audio hours you transcribe and you can make as much as $1500 in a month.
Janet Shaughnessy, creator of TranscribeAnywhere.com and owner of Zoom Transcription Services offers a free mini-course on transcription.
8. CAPTIONER
Before anything, what is captioning?
Have you watched movies with texts or rather subtitles appearing at the bottom of the screen in line with the words being spoken?
If you have, that's what we mean by captioning.
In some way, we can consider it as a type of transcription as they are more or less the same.
You have to be proficient in typing as well as the use of the different captioning equipment such as a headset, computer, steno machine, specialized software and pedal among others.
Captioning can earn you $75 a day which equates to $2250 per month. And believe you me you can always earn more than this.
Captioning jobs are available in sites such as; Rev, Caption max, caption Colorado, Captioning star, Go transcript, upwork, fiver among others.
9. ONLINE TUTOR/YOUTUBE CREATOR
Are you skilled in any activities or services? If yes, then you should consider using your skills to earn you extra cash.
Thousands of people worldwide are earning good salaries just from doing what they love be it in technology, fashion, art, and design among many other fields that you can teach people.
YouTube has become such a popular learning platform for millions of people as it provides a well-explained tutoring experience with a visual appeal.
You will start getting paid by YouTube when you hit 1000 subscribers and 4000 watch hours.
And this is quite simple as you only have to provide good content for people and be consistent.
Tutoring is not only in YouTube, No.
You can find tutoring jobs in several sites such as; tutor.com, brainfuse, TutorMe, Pearson, TutorEye among many others.,
The question remains, "How much can I really earn from this job?"
Well, you can earn as much $53000+ yearly with some companies paying $12 -$30 per hour.
10. POWERPOINT PRESENTATION DESIGNER
"PowerPoint". This has probably taken you back to the computer classes you had or you are currently pursuing.
PowerPoint is a Microsoft program that is used to create presentations.
PowerPoint presentation refers to several slides containing different data created to play as a single file.
The presentations are normally needed when showcasing or explaining a topic, during training, interviews just to mention a few.
After attending any computer class, you are ready to kick off your first assignment.
However, if you have no knowledge about operating a computer and its software, don't worry.
As I mentioned earlier, you can use YouTube as your learning tool and get to learn about creating a PowerPoint presentation and in a few minutes, you will be done.
All you need to have is a laptop with Microsoft installed.
Being a PowerPoint presentation designer can earn you anywhere from $21 -$37 per hour.
FINAL WORD
With this information, I believe you have realized one or two jobs that you can actually work on and earn extra cash online.
As a matter of fact, starting these jobs don't require any form of expensive investments. Just a laptop and an internet connection.
This makes it easier for everyone and anyone willing to work online make extra income.
So, why not kick off right away!!