Getresponse VS AWeber: Hands-On Comparison (2020)
According to the National Client Email report of 2015, Email marketing generates £38 for every pound that is spent.
It is clear that email marketing is the top marketing promotion tool with a fast user adoption rate. The number of email users globally stood at 2.6 billion.
That is why it is important for digital marketers to find the best email marketing software that will cater to their needs.
Getresponse and Aweber are tools for creating attractive email templates, hosting your mailing list, and sending e-newsletters out to your subscribers.
They also allow you to automate your communications to subscribers via 'autoresponders'.
Are you wondering on which to choose?
The only way to make that decision is to know what they entail.
Before we go into the pros and cons, differences and similarities, let's know what they do.
GETRESPONSE and AWEBER email marketing software are both great:
They offer a complete, simplified and powerful email marketing campaigns aid to both large scale and small scale organization.
They provide these organizations with effective tools and services that would lighten the burden of email marketing which includes highly responsive email designs.
Creation of landing pages,
Statistical data analytical tool.
Tons of email templates ready to use.
Related:
COMPARISON
FEATURES: The feature of a campaign is the most important factor when considering which would suit you.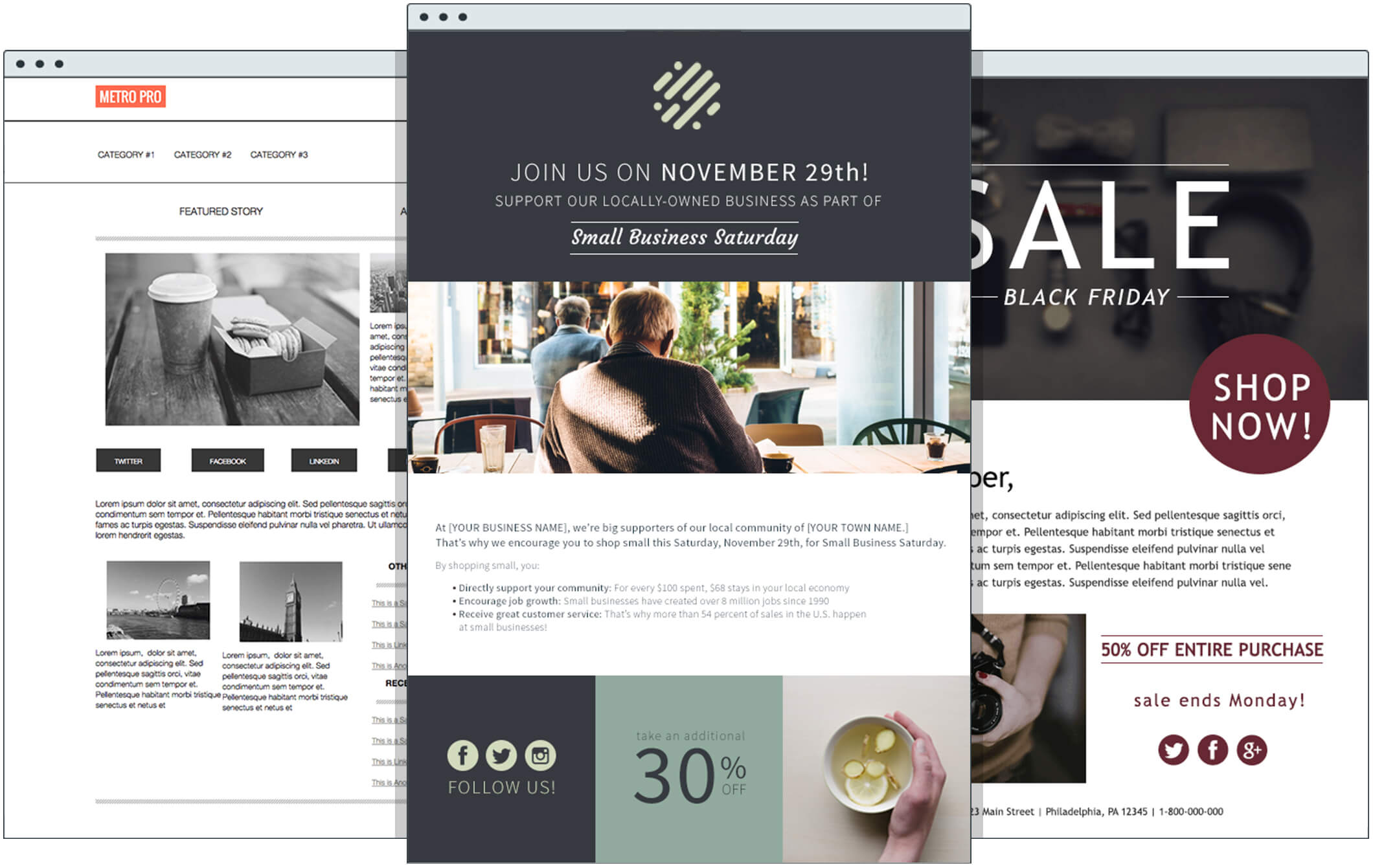 You can pre-set a schedule for each email campaign
Autoresponder functionality 
Ready to use email templates ranging from 600 – 700 (and above). 
It has a customizable signup form for collecting email 
Drag and drop editor for template customization
It has a mobile application, making it easy to wok on campaigns on the go
Subscriber list segregation i.e subscribers can be sorted out into various groups to meet various purposes.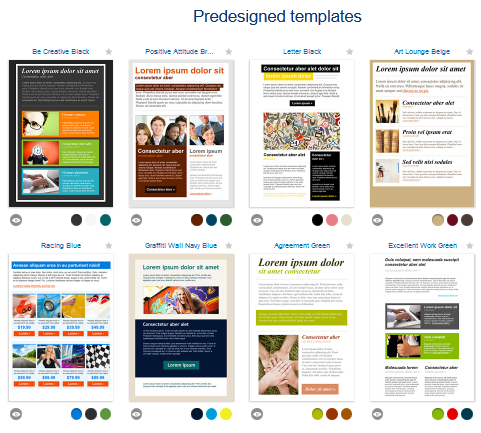 Landing page builder 
Autoresponder functionality 
Ready to use email templates ranging from 400-500+ 
Drag and drop editor for building an email, and customizing template.
Built-in calendar functionality, which helps you automate, as well as organize your campaign
Online timer feature, which is used to send an automated email when the subscriber is most active.
Analytical dashboard, which is an overview of the whole marketing campaign. 
PRICING
Something else worth considering is the pricing structure, as this would determine whether the email marketing software is favorable or not.
Getresponse offers 7 major fixed pricing structures, compared to 5 major fixed pricing of AWEBER'S structure.
| | | | |
| --- | --- | --- | --- |
| Subscribers | Getresponse's Price | Aweber's Price | Difference |
| Up to 500 | $15 | $19 | $4 |
| Up to 1,000 | $15 | $29 | $14 |
| Up to 2,500 | $25 | $29 | $4 |
| Up to 5,000 | $45 | $49 | $4 |
| Up to 10,000 | $65 | $69 | $4 |
| Up to 25,000 | $145 | $149 | $4 |
| Up to 50,000 | $250 | Custom Offer | N/A |
| Up to 100,000 | $450 | Custom Offer | N/A |
At the starter end of things, Getresponse is definitely the more cost-effective solution: if you have a list of 500 to 1,000 subscribers on it, you're looking at a not-inconsiderable $14 per month ($168 per year) saving by using the Getresponse 'Email' plan instead of Aweber's equivalent.
For AWEBER'S pricing, the major difference is in the number of subscribers, and there is no difference in the feature on various levels.
If you need more than 25,000 subscribers, then you would have to request for a custom offer.
While Getresponse, is a bit different, and quite the opposite, you get full access to the autoresponder feature, including that of the landing page, and a few automation functions.
The higher payment structure offers much more features such as a Dedicated IP Address , and an Account Manager.
DELIVERABILITY
Autoresponders are vital to online business.
From the analysis, we observe that there is a high percentage difference up to 130-138% between customers who receive email over those who don't.
Therefore, Ensuring that you have an autoresponder that conveys your messages of significant relevance is very important.
Aweber and GetResponse are two of the best email autoresponders in the business. This section will assess their deliverability, so you can settle on a more favorable choice. 
We will first critically examine what deliverability is, afterward, we will assess the method each organization takes to guarantee that your messages are conveyed to your client's inbox.
These process incorporate client data, spam monitoring, and ISP relationships.
What is Deliverability? 
Deliverability is vital when relaying messages to your clients.
As indicated by Statistica, 48.16 percent of every single worldwide email are set apart as garbage/Junk.
Spam filters are cautious about checking spam messages.
In a scenario that your messages are being set apart as spam, they won't be conveyed to your clients.
There is a contrast between the rate of delivery and deliverability.
The rate of deliverability gauges the number of messages or emails that don't get rejected and pays no regard as too where the messages land.
While the rate of delivery is significant, don't expect that it will mean the inbox counter of the subscriber was affected.
It just implies that it wasn't rejected.
With regard to deliverability, there are numerous components that become an integral factor.
It will depend on your:
List quality
Spam filters,
Client engagement,
Content, including verification.
Choosing the perfect email autoresponder can improve deliverability.
This will improve the probability that your clients can easily receive, and read your messages. 
AWEBER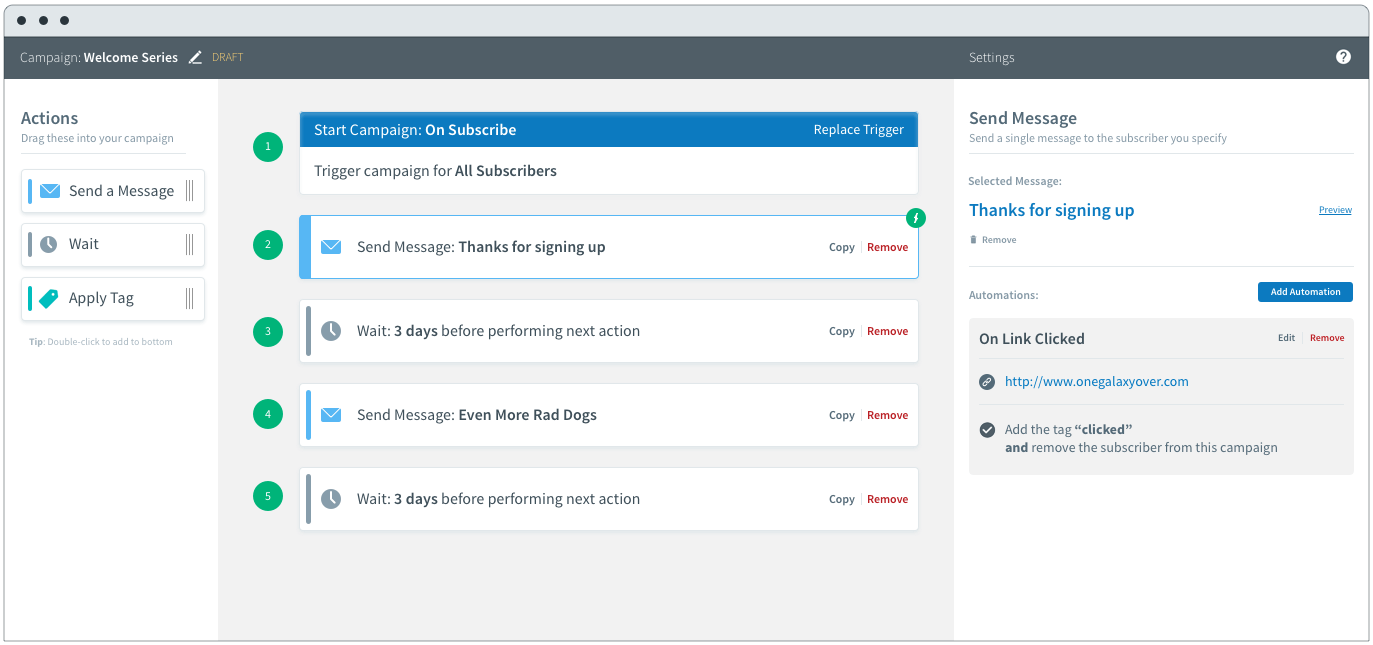 In the year 1998, Tom Kulzer was the person who built up the first autoresponder, he is the founder of Aweber.
For more than two decades, he has kept on realizing the methods to get messages delivered to the inbox.
Aweber tracks their email deliverability by estimating the number of undeliverable messages that are dismissed or cut mid-way.
It additionally gauges the ongoing commitment measurements which incorporate active visitor clicking percentage and opens.
Monthly, AWeber's deliverability is 99% and above. This is quite an impressive percentage.
AWeber ISP Relations 
Aweber has individual contacts at the major ISPs.
They keep up active contact with their customers to ensure they are not being blocked.
Aweber pursues the ISP rules for overseeing and sending select in messages.
In order to achieve an outstanding record, Aweber uses the ISP guidelines for sending opt-in emails as well as for its management. 
AWeber Authentication 
Aweber guarantees that their client has ideal deliverability through DomainKeys Identified Mail.
DomainKeys was created by Yahoo! It is the standard for verifying messages.
DomainKeys causes the ISPs to guarantee that the senders of email messages are the ones introducing the messages.
Using such an updated system by yahoo can ascertain its users with a level of confidence. 
Monitoring
An internal reputation management system is being utilized by AWeber to monitor lots of email signals.
The information permits the Deliverability Team to recognize any misguided email marketing movement, and any account spotted with such spiking signals are immediately removed from the system.
AWeber's deliverability group is set up with specialists to secure the deliverability of its clients, and only the best marketing strategies are employed.
GETRESPONSE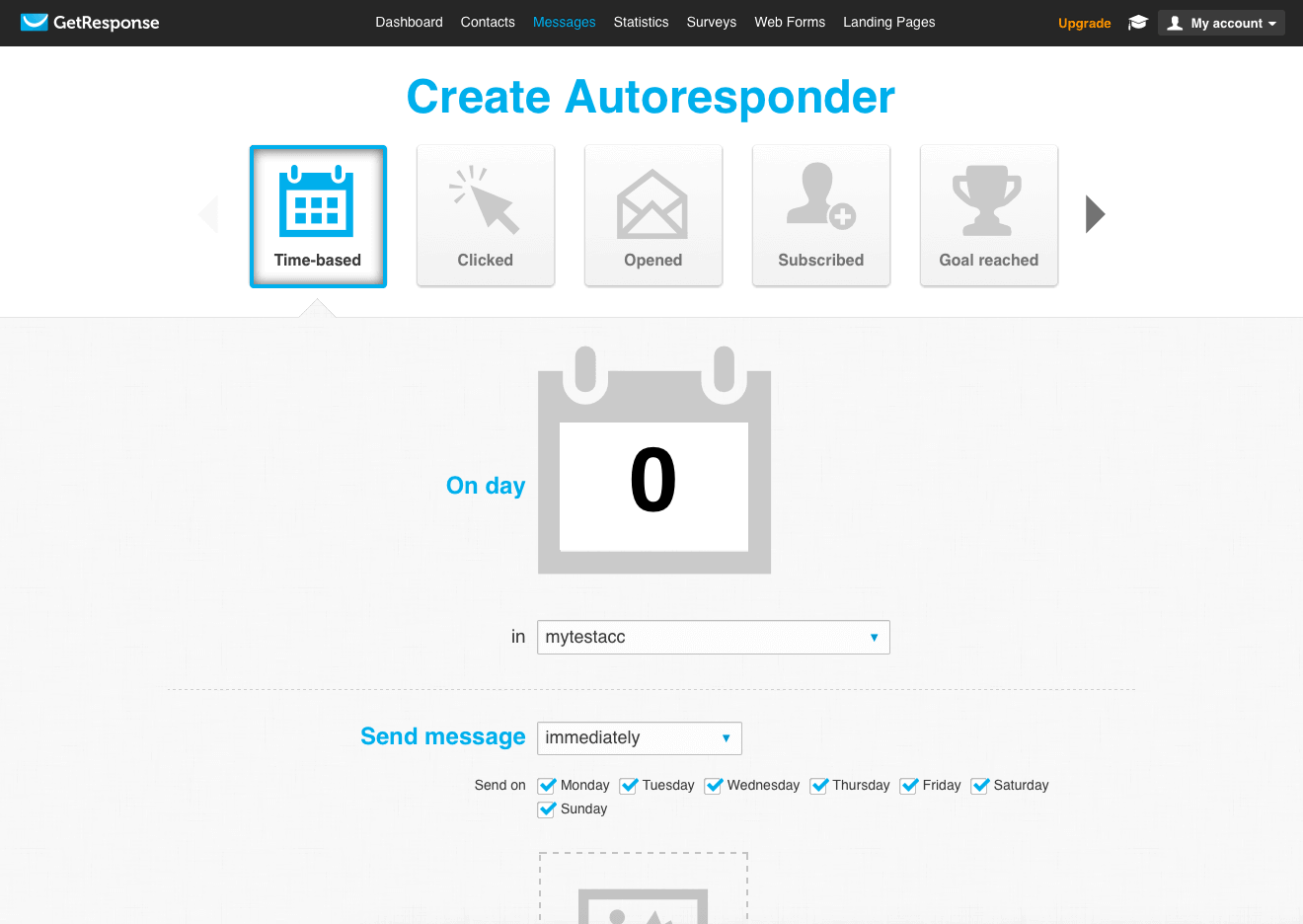 The email deliverability rate for GetResponse is 99%.
This is estimated by Return Path as well. In this way, it is practically identical to AWeber. 
GetResponse Opt-in Requirements 
GetResponse guarantees that your messages are deliverable by requiring significant levels of agreement.
GetResponse requires consent-based email advertising. It always seeks to maintain its level as being a spam-free organization. 
GetResponse has an anti-abuse sector, this sector is set-up to monitor and screen account, and take relevant actions against any threats.
They also endeavor to educate their customers on the best online policies, marketing, and email etiquette.
GetResponse: Whitelists and Feedback Loops 
GetResponse has a policy of removing any subscriber that would mark their email as spam, this ensures high deliverability to those whose inbox are acceptable.
This measure secures aids future deliverability.
GetResponse has associations with Outlook, Time Warner Cable, SilverSky, Cox, AOL, Synacor, Zoho,Comcast, Blue tie, Mail.ru, andTerra.com.br. and they have (since 1998) maintained a healthy relationship with all these major ISPs
GetResponse Authentication 
GetResponse expects confirmation to guarantee a high level of deliverability.
They support but the DomainKeys identified mails and the sender policy framework. 
DomainKeys Identified Mail is the technique for distinguishing the senders in relation with the sender's domain.
This helps to know whether the message is genuine or not.
A Sender Policy Framework is the DNS record that distinguishes mail servers that have the authorization to send messages on your domain's behalf.
WORDPRESS INTEGRATION:
Your WordPress website is the perfect platform for your email campaigns.
Adding an opt-in form to your site helps you encourage visitors to sign up for your list.
Both GetResponse and AWeber are multi-platform services, but each also offers a WordPress integration option.
AWeber's solution is its Web Form Plugin:
With this tool, you can create sign-up forms in AWeber, and place them on your WordPress site.
You can also let visitors opt into your list when they leave a comment or register for an account.
Then, there's the GetResponse for WordPress plugin:
This tool also lets you add opt-in forms to your site, and enables sign-ups alongside comments and registrations.
In addition, it integrates with Contact Form 7, BuddyPress, and WooCommerce.
It's worth noting that while these official plugins are kept up-to-date, both have fairly poor ratings.
Some users have had trouble getting them to work properly, or have found their functionality lacking.
As a consequence, you'll want to carefully test these plugins before using them on a live site.
There are alternatives you can use – most WordPress opt-in plugins will support both GetResponse and AWeber.
For example, Optin Cat offers both a GetResponse integration plugin and an AWeber integration plugin, both of which are kept updated and have good reviews.
These tools will let you create and insert sign-up forms on your WordPress site, and maybe a better option than using the official plugins 
USER INTERFACE:
Flexibility and ease of use are a must consider criteria.
No one would want a campaign that is rigid, hard to understand and complicated.  
AWEBER:
After setting up your AWeber account, you'll be walked through the process of creating your email list.
First, you'll enter some basic personal information. Next, you can name and describe your list, and customize the confirmation email new subscribers will receive.
Afterward, you'll be taken to your main dashboard: Here, you can use the various tabs to start setting up your campaign.
You can add people to your list, create messages, build sign-up forms, and so on.
All of these features are very easy to use. Plus, there's a comprehensive knowledge base to help you out if you need assistance.
GETRESPONSE:
After signing up and verifying your account, you'll be given a tour of your dashboard.
This will show you where all of the important options are located and offer some tips for using each one.
After that, you'll be given full access to your dashboard.
You can use the buttons at the top of the screen (or the handy Quick actions menu) to start creating your list, building emails, setting up the automation features, etc.
There's more of a learning curve to navigating this dashboard.
However, using each feature is pretty straightforward, and there's a dedicated help center to answer any questions you might have.
Key differences between Aweber and Getresponse
There are some Getresponse features which are not available in Aweber:
Webinars
CRM functionality
More advanced marketing automation
A landing page builder
'Autofunnels'
CONCLUSION
In order to succeed in email marketing, you are to take into consideration, the aforementioned factors.
We have been able to critically dissect these two email marketing giants and we conclude that for a person who loves the flexibility and personal touch, AWEBER is your best choice.
For someone who wants a chunk of load handled automatically, without much personal input, then GETRESPONSE got you covered.
So we can conclude also that GETRESPONSE is suitable for both small and large scale companies, on the other hand, Aweber is more suitable, and performs optimally for small scale companies.