11 Websites To Make Money Online For Free (Easy Work From Home Jobs)
If you are looking for legit websites that are not scams, that are not going to waste your time; but pay you daily literally within 24 hours then continue reading for more information.
The best part is you get to earn profit working from the comfort of your own home just using your laptop.
Here's a list of companies that might interest you. Take note that some of these companies may or may not have availabilities because some jobs may be seasonal, but most of them are hiring continuously.
This post contains affiliate links, which means I may receive a small commission, at no extra cost to you, when you make a purchase. Please, read my affiliate disclaimer for more details.
11 Best Websites To Make Money Online For Free
ibotta
ibotta is an awesome little app and website that allows you to earn cash literally to shop for groceries and everyday purchases you'd already be paying for.
Whether you're buying groceries, clothing, electronics, wine, or beer ibotta partners with over 1500 brands and retailers to bring you cashback to purchases you'd already otherwise be making which basically equates to 100 % free money.
What Gigwalk does is they'll pay you to do random tasks that are valuable to brands and businesses out there like taking photos of their actual merchandise in a grocery store or supermarket.
They will pay you to do some gigs like answering questions, trying new apps, taking pictures etc.
The average pay is between $3 to $100 per task and the cool thing is everything is done through the Gigwalk app.
ClearVoice allows you to create content for huge brands out there that need everyday content to publish on their websites and in their social media and in their email newsletters.
Once you start to get better at creating content for these large brands you start getting paid more to create content.
So if you like writing, social media marketing, graphic design, or have any other freelance service you can offer then ClearVoice might be the option for you.
Fiverr
With Fiverr, you can post different services that you can do for others and make $5 per request.
There are numerous services that you can offer on Fiverr from; design skills, writing, managing social accounts and so many more
Then you can have your earnings deposited into your PayPal account or directly to your bank.
Verblio is another writing company that provides content for other businesses and agencies in various different industries.
The payment is made to you every Monday via PayPal.
Requirements:
Impeccable grammar
Strong research skills
Show-stopping content writing chops
An understanding of modern content marketing and SEO
A professional and collaborative communication style
18 years of life under your belt
U.S. citizenship & a valid Social Security Number
Read also:
CrowdSurf
Do you enjoy writing and reading?
Are you looking to make a little extra cash on the side or maybe you are a student who needs flexible work? Then join CrowdSurf today.
What CrowdSurf does is it pays you to transcribe audio into text.
Work from home on your own schedule and at your own pace. You're paid per task, so the more you work, the more you earn.
You can start with basic transcription, then earn promotions to higher-paying tasks.
Foap
Simply upload your videos and photos and earn cash.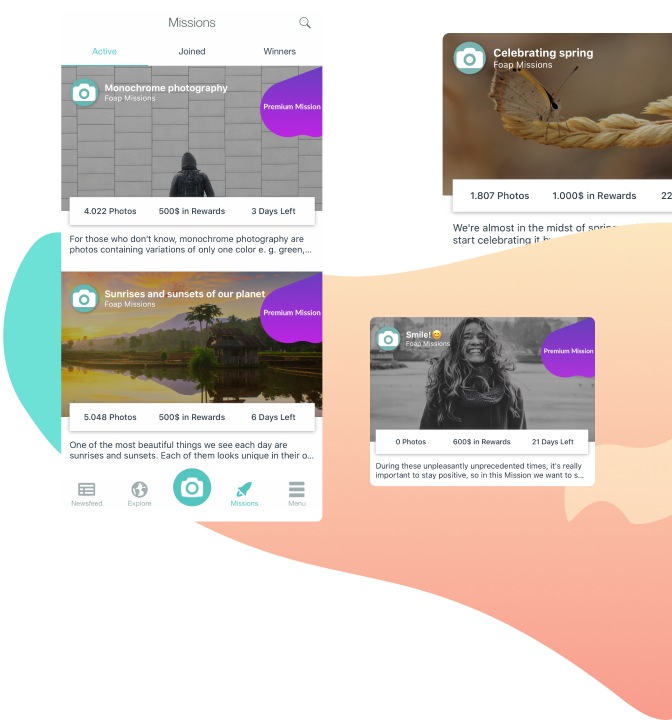 Get paid up to $60 an hour to test out apps, products, and services, and software.
Companies out there know it's extremely valuable that their software or app be easy to use and so they're willing to pay individuals to test out their products.
What do you need to get started?
You must be at least 18 years old
Ability to speak your thoughts aloud in English
A computer/Laptop that runs Windows or macOS
A reliable internet connection (upload speed of at least 2MBps)
A microphone, either built-in or external
Ability to download a screen recorder
Chegg tutors
What Chegg tutors do is they allow you to get paid for that knowledge that you have.
You might think that you do not have any knowledge to share but most probably you do.
Tutor in your favorite subjects
Languages
Javascript
Calculus,
Biology
& Computer Science
but also…
Antitrust Law,
Voice Lessons,
Astrophysics,
Zoology, and 1000s more!
Work with all student levels
Middle and High School
College
Professionals
The payment starts from $20 per hour and you can do this from anywhere in the world as long as you have your laptop.
Cambly
Cambly pays you to teach people from countries all around the world how to speak English.
You get paid by the minute to have unstructured conversations in English teaching people how to get better at and improve their English which generally equates to about $12 an hour to start.
You earn more as you get more experience teaching/chatting with students.
Cambly is very flexible as you can choose your own hours to work.
Google opinion rewards
This is an app from Google which has millions of reviews so you know it's 100 legit.
Essentially what Google opinion rewards is; it allows you to fill out basic reviews and surveys that are valuable to other companies and get paid.
Is this going to make you rich or are any of these opportunities gonna make you rich?probably not.But we're not trying to get rich we're trying to make some money that we can invest into something a little bit more scalable like ecommerce or social media marketing or starting our own business.
Marketer agency helps you connect old-school businesses like real estate agents, insurance agents, doctors, lawyers' dentists with your essential services being digital marketing.
Find Doctors, Dentists, Real Estate Agents plus tons of other businesses instantly and export your leads or send them an email on the same dashboard.
Are You Looking for more ways and scalable to make money every week?
There are tons of other ways to make money from home and make money online without working for a company.
One of the easiest ways to make extra money is by doing online surveys!
They're relatively short and sometimes even fun to do in your spare time.
Some of my favorite survey panels are Vindale Research, Survey Junkie and Swagbucks. You can apply to start taking surveys and making easy money in just minutes!